Physical Therapy Services
Injuries truly suck and take us away from what we love; hard training. It's something we at Revive Stronger take very seriously with our clients. We're incredibly thankful to have such an esteemed physio on the team for which we trust with ourselves and our clients.
If you've picked up a niggle or somethings been bothering you for a while, don't wait any longer and book yourself in with Mike so you can get back to doing what you love.
Regarding a short question, query or problem with advice, such as Video assessment of technique, movement or mobility feedback.
Full consultation including history and video assessment (either exercise form, video or physical movement) with appropriate rehab programme and, or management advice.
Block of 6 sessions (initial consultation and follow up appointments at a set check-in or appointment time.)
Contact us and if you have any other questions around our Physio
Mike is a fully registered Physiotherapist with the Chartered Society of Physiotherapy (CSP) and Health Care Professionals Council (HCPC). He graduated with his Physiotherapy degree from Keele University in 2011. He started his career working for his local Rugby club whilst completing various rotations in the NHS at Southampton General Hospital.
Mike continued his work as a musculoskeletal physiotherapist seeing private and NHS patients whilst honing his career and experience in Sport. He has gained a wide range of experience working in multi-sport from fencing and badminton to judo and netball. He has worked with teams across a diverse array of age groups and in particular has gained considerable experience in the sport of Hockey starting his work with Reading Hockey Club but quickly transitioning to working for England Hockey with their national age group programme and elite development squads. In addition he has worked as a consultant for the English Institute of Sport with Senior Mens and Womens GB Hockey Team and England Women's Rugby Sevens Squads. Mike has also supplemented this by working with British Gymnastics and at national and international Multi-Sport events such as the School Games, World Athletics Championships and Summer World University Games.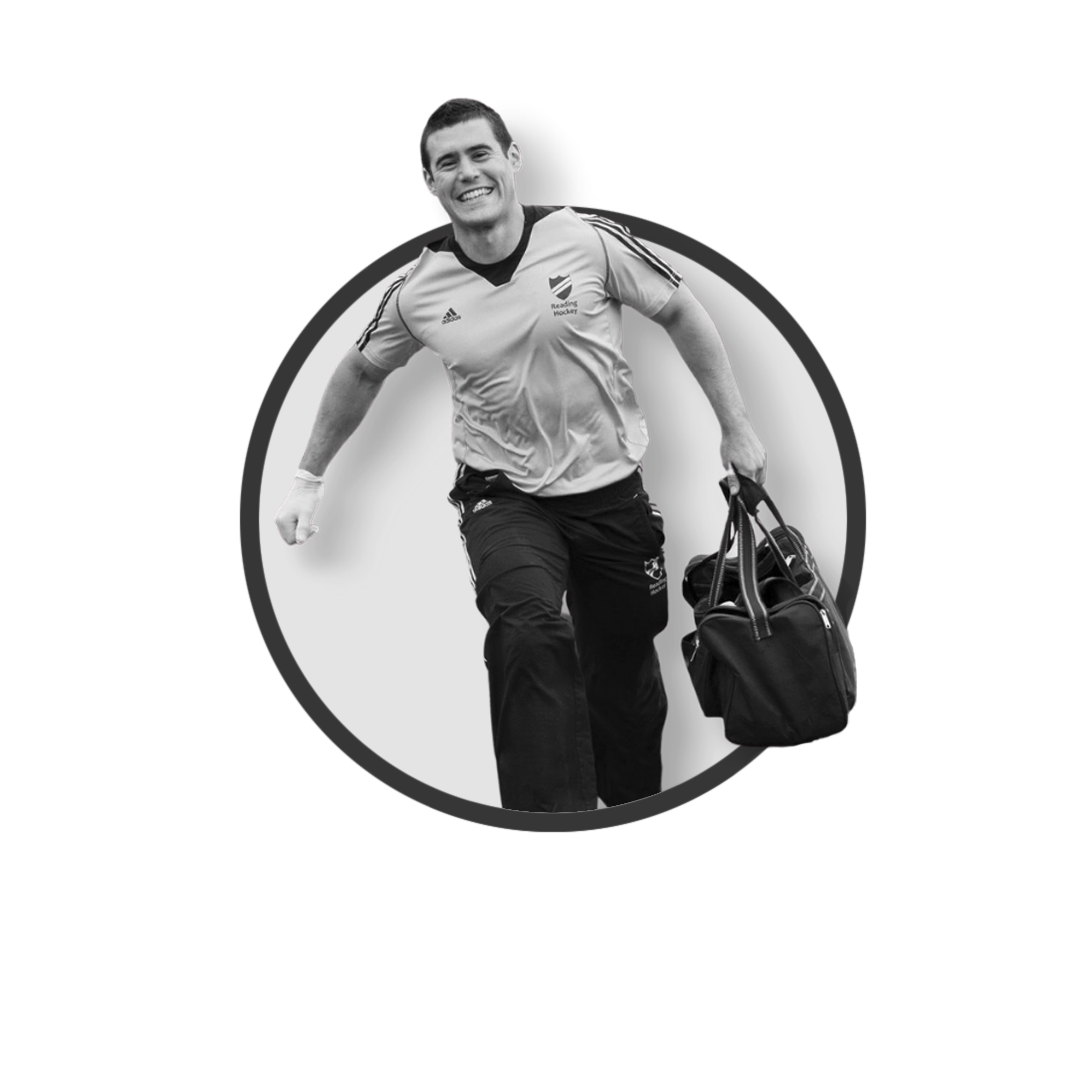 Mike has a Master's degree in Sport and Exercise Medicine at Cardiff Metropolitan University, he focused his research dissertation on the injuries sustained by male and female hockey players and is working towards further Post-Graduate qualifications in advanced musculoskeletal and manipulative physiotherapy and full affiliated member of the musculoskeletal association of chartered physiotherapists (MMACP) and International-Federation of Manual Therapists (IFOMPT). He is a silver level accredited Physiotherapist with Association of Chartered Physiotherapists in Sport and Exercise Medicine (ACPSEM).
Mike is currently the lead Physiotherapist for Men's & Women's Hockey squads at Loughborough University in addition to the Loughborough University's private clinic seeing a wide range of patients from all ages and backgrounds and is passionate about helping people achieve their health and fitness ambitions.
Most importantly however Mike is a passionate bodybuilder having competed in the BNBF in 2014 as well as in powerlifting winning his class in the U75kg category in 2016. He has since focused his energy and passion on bodybuilding and is primary goal is on bringing his absolute best potential to the stage in the coming years. Mike's passion and aspiration is to combine his passions for physiotherapy and bodybuilding, powerlifting, strongman, barbell sports in general and enable these athletes to be and remain injury free and maximise their potential. He is passionate and loves learning and reading and having coffee and travelling.